Eyes on the future. Feet on the ground.
Sales of USD 150 Million - FY 2020
Clarion Cosmetics is the flagship company of the Clarion Group which commenced operations as an entrepreneurial venture in 1993. Since then, the company has grown steadily adding new clients and more units with state-of-the-art infrastructure and capabilities. Today we are one of the largest Contract Manufacturers of Personal Care products in India (besides being the largest manufacturer of Nail Enamels in South Asia).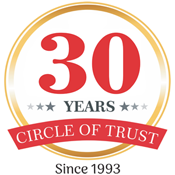 Clarion Group has achieved USD 150 Million Sales in the year 2019-20, a growth of 110% over a period of 5 Years. We're delighted to be able to offer more than 25 years' worth of experience in manufacturing personal care products from formulation to final label.
Clarion offers Private Label Manufacturing facilities and exports its products to USA, Europe and Middle Eastern countries.
Group Companies
The footprint of the Clarion Group covers verticals as diverse as beauty, food, packaging and training. The full involvement of the company in delivering the best, without compromise, shines through in each of these ventures. The Group's every activity and decision is anchored to its core values:
Commitment
Ownership
Transparency
Balance
Innovation
Social Responsibility
Each company of the Group is coming into its own with its own unique personality and brand identity. The Clarion Group prides itself on its progress and is confident with the promise of being on the threshold of tremendous growth.